Introduction to Laminate
WE WANT YOU TO KNOW ALL ABOUT THE WORLD OF LAMINATE FLOORING.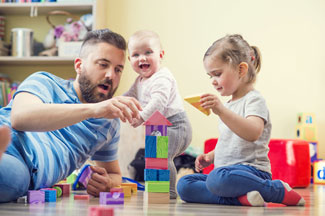 Laminate flooring is a great choice for many homeowners. There are many good reasons why laminate flooring is a popular choice in today's homes. Laminate is a manufactured product that simulates the look of hardwood, tile, stone, and many other types of flooring. In the past, laminate floors have been easy to spot, but today's technology allows manufacturers to create realistic visuals and textures for an elegant and quality floor. We think you will be amazed at how beautifully laminate flooring resembles other premium flooring. Laminate floors are well-suited for those shoppers who want the look and feel of real hardwood or stone, but without the cost or maintenance that is associated with natural products.
Laminate floors function well in any space. You can choose from natural colors and wood grains and there are color tones to compliment any room decor in your home. Many hardwood plank designs are offered, including rare and exotic wood species. Laminate stone and tile patterns will give you the elegant look of tile but without the concerns of grout cleaning or cracking tile. And if your household is a busy one, a durable, low-maintenance product like laminate flooring is a great choice for your active lifestyle.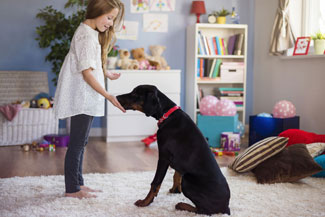 Because laminate flooring is stain resistant, it doesn't need to be varnished or waxed. Laminate floors are also less likely to fade in direct sunlight, unlike aging hardwood floors. Since its resin-filled wearlayer is so dense, it becomes extremely difficult to stain or scratch laminate floors. This type of flooring can also be installed over a wide variety of subfloors, including wood, existing subfloors, and even concrete slabs.
We invite you to investigate more to learn if durable, versatile, and cost-efficient laminate flooring is the answer for your home.